Nursing school is by far one of the biggest challenges in a young nurses life. You're dealing with so much new information on top of practicing your new trade on real life people. But if there's one person who best understands the struggles of the real world…it is Michael Scott.
As the world greatest boss (he has the mug to prove it), Michael knows what it's like working on that day-to-day grind. And even though he may manage a paper company, I'm sure some of his widespread knowledge reaches into the medical field as well. Let's take a look at nursing school as told by Michael Scott.
Medical School as Told by Michael Scott
Between the studying, all-nighters, exams, clinicals, internships and actually having a social life, you force yourself to make time for only the best of nutritional meals and hope it gets you through the day:
Being forced to work with that one kid in class who ALWAYS brags about their grades. Nobody cares, stop being a Toby.
Trying on a brand new pair of scrubs that aren't covered in urine, blood, or any other unidentified substance from your last few patients and feeling like a total rockstar: When after weeks and weeks of competing with literally everyone else in your section, you finally meet your best friend who is going through the same struggles as you:
When you're on your third all night of the month and you honestly can't imagine ever finding sleep or happiness again. But, somehow you force yourself to be nice to all of your patients: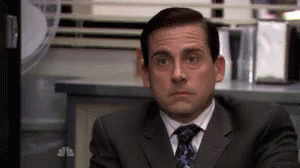 Realizing your next lab practical is in a giant lecture room and having to race everyone to get a good seat to see the screen.
After a long day of clinical practice and someone asks you how your day was. Hit 'em with the honesty bomb:
Waiting for your final grade after you've studied every notecard, every definition, gone through 48 hours of horrible clinical, wrote an APA style research paper about "vital signs and what to look out for," and somehow managed to squeeze dinner in: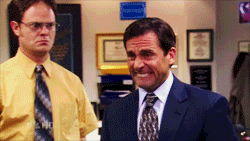 But finally, after working hard you pass. And even though every minute of it may have been crazy hard (and probably gross), you made it.
So go out there and rock the nursing world. Now that you've proven you have what it takes, the only left is to find your assignment!